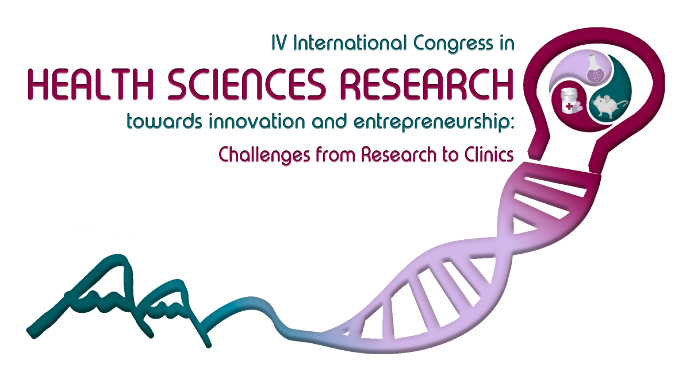 The Congress
Dear Scientific community,

It is with great pleasure that the Organizing Committee present the 4th edition of the International Congress in Health Sciences Research: Towards Innovation and Entrepreneurship that will be held from 12th to 15th February 2023 at the Faculty of Health Sciences of University of Beira Interior, in Covilhã (Portugal), under the thematic of "Challenges from Research to Clinics".
The aim of HSRCongress2023 is to highlight innovative research in the biomedical field and will be an excellent opportunity to create a bridge between basic academic research and industrial experts, promoting knowledge interchange and establishing potential partnerships to help create connections for early-career scientists.
The event will focus on recent advances in biomedical research about aging and cancer, neurosciences, biopharmaceutics, biomaterials and tissue engineering, microbiology and the translation from the laboratory to clinics.
The conference schedule has featured plenary sessions, keynote talks, flash sessions, poster presentations, and hot topics. Moreover, an entrepreneurship approach will also be explored through the participation of several companies.
Share your ideas on a topic related to your research and join this successful conference. Also, the pleasant city of Covilhã is located in the wonderful region of Serra da Estrela Natural Park, providing an amazing scenario for an outstanding scientific discussion.
We are looking forward to welcoming you to Covilhã in February 2023!

The Conference Organizing Committee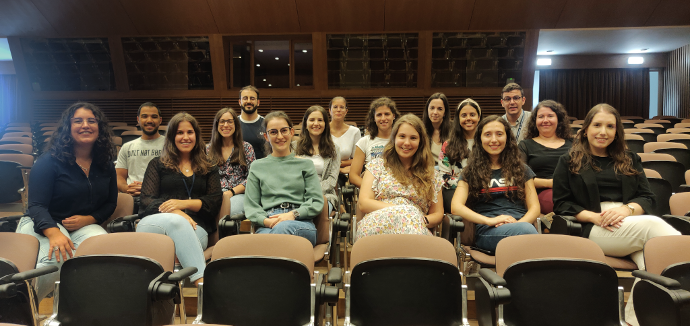 CAD-CICS-UBI
CICS-UBI Doctoral Students Committee (CAD) was born in 2014, from the idea of a group of PhD students, who dared to use some of their little free time to do something more than science, at Health Sciences Research Centre of University of Beira Interior (CICS-UBI). CAD-CICS-UBI main goal is to defend and represent CICS-UBI PhD students, promote workshops, courses, congresses and investigate the difficulties of doctoral students in the development of research work aiming to propose adequate corrective measures. Through tight cooperation with the CICS-UBI Coordination, CAD hopes to be a bridge between external entities and CICS-UBI PhD students.
Over the years, CAD has been promoting various extra-laboratory scientific-cultural activities such as the "Christmas Doors Competition" and "Christmas Soiree" while helping CICS-UBI Coordination with the organisation of some activities such as the CICS-UBI Annual Symposium.
Furthermore, since the start and every two years, CAD has been responsible for organising this International Congress on Health Research Sciences that has been growing each year.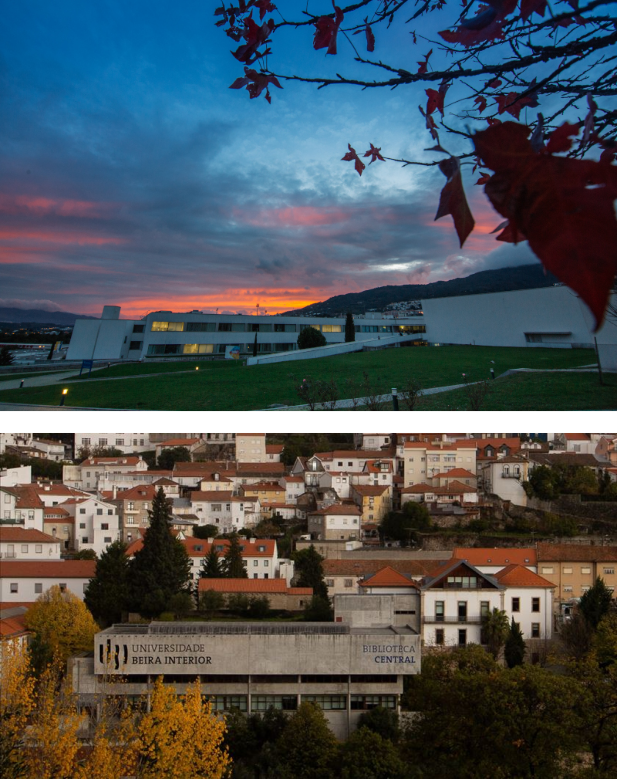 CICS and UBI
The Health Sciences Research Centre (CICS-UBI) is a research unit located in the Medical School Campus of the University of Beira Interior. Founded in 2001, it is now a consolidated FCT-funded research unit with national and international recognition.The CICS-UBI mission is to promote the production of scientific knowledge and background in Health Sciences, developing high quality basic, translational and clinical research, with a strong interdisciplinary nature at the crossroads of Biomedicine and Biotechnology. Four research groups (Biomedicinal Chemistry and Drug Research; Biopharmaceuticals and Biomaterials; Hormones and Metabolism; Neurologic and Neurovascular disorders) work together to accomplish this mission.

University of Beira Interior (UBI) located in the city of Covilhã is one of the most recent public and internationally sought universities in Portugal. UBI is a reference institution, whether in education, scientific research, entrepreneurship, and innovation. UBI is part of the list of the best universities in the world, ranking 4th among national academies according to World University Rankings 2020. With approximately 7000 students, UBI has more than 30 undergraduate or master courses, about 45 master and 30 doctorate courses, covering the fields of Engineering, Social and Exact Sciences, Arts and Health Sciences. Additionally, several learning and research facilities, structured into the 5 faculties, 14 research unites, have been carefully implemented.